"LSC" continues the campaign " Jūra meklē saimnieku"
2021. year 19. may
In order to acquaint young people with educational opportunities in the maritime sector and to promote the attraction of specialists necessary for the development of the industry, "LSC" continues the campaign " Jūra meklē saimnieku ". In the campaign, young people can use an interactive test to find out the most suitable seafaring profession and their potential to work on the fleet.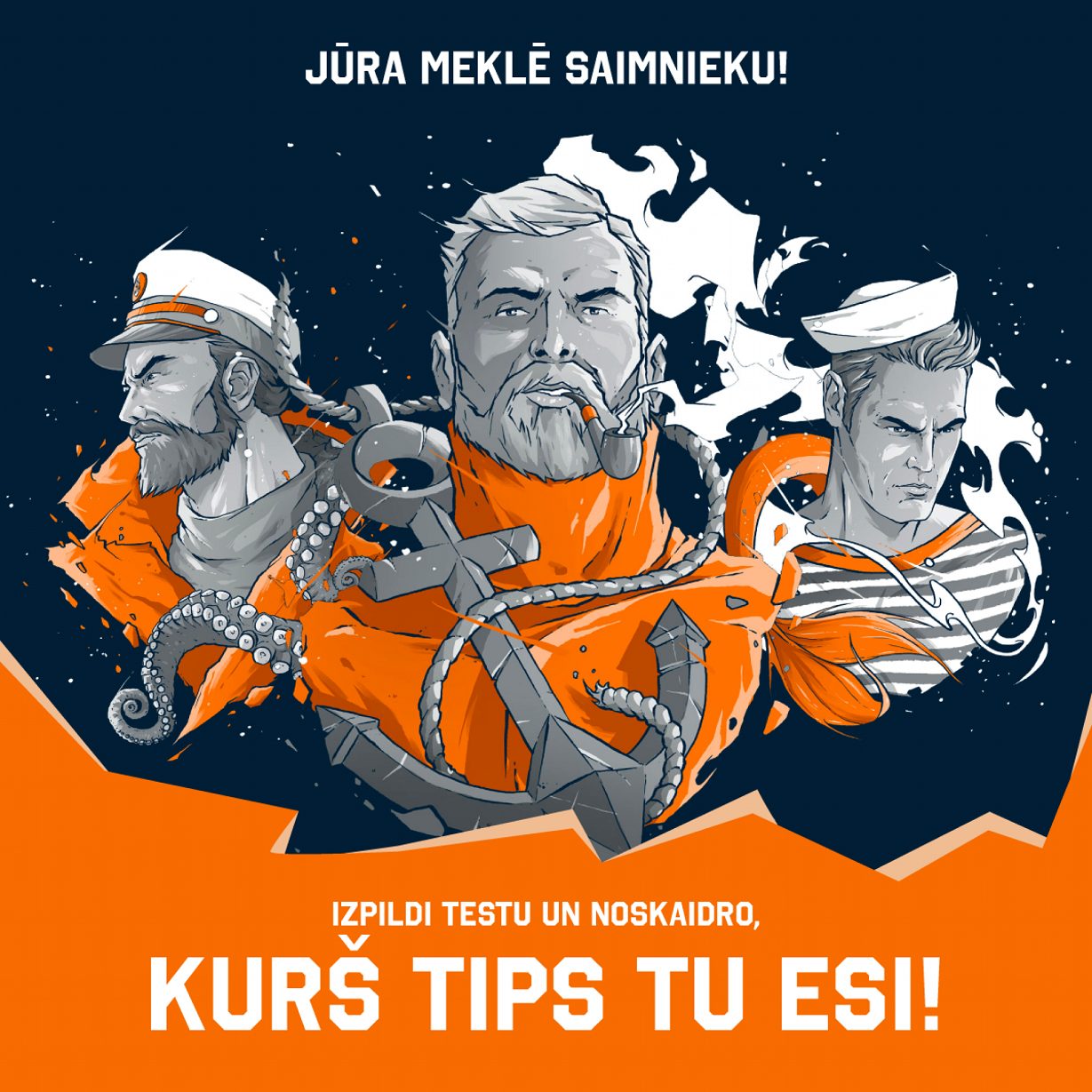 During the campaign, primary, secondary and upper secondary students are invited to answer interactive test questions related to the maritime sector. Thus, young people have the opportunity to learn the most suitable seafaring profession, the most appropriate study programs and remuneration, at the same time gaining an idea of ​​the seafarer's work.
FOLLOW OUR INSTAGRAM ACCOUNT, ANSWERE QUESTIONS AND WIN PRIZES EVERY WEEK!
"Maritime is the lifeblood of the economy, providing international supplies worldwide and constantly looking for new professionals. This is the first step in the career direction to become a qualified specialist and join more than 12,100 professionals in Latvia. However, young people often lack awareness and information about the wide range of opportunities. Therefore, our goal is to provide advice and allow you to look behind the scenes of maritime affairs in order to promote the development of the industry, as well as to prove Latvia's potential, "emphasizes Aleksejs Sidorenko, Managing Director of LSC.
In order to find out the most suitable type of sailor this year, young people are invited to visit the website www.jurassaimnieks.lv, filling in an interactive test. According to the results, participants will receive information about the most relevant professions and study programs. Also in the video series "LSC" offers to get acquainted with life on the ships of the fleet.